AWLS FUNDRAISER SHOOT
Contact
Celeste Barnes
Blue Mt. Chapter Safari Club
c.s.barnes@comcast.net
717-683-8172
When
Saturday June 22, 2013 from 8:00 AM to 3:00 PM EDT
Where
Central Penn Sporting Clays
75 Quarry Rd.
Wellsville, PA 17365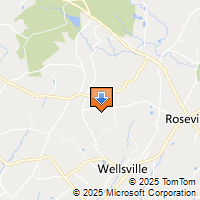 Driving Directions
Blue Mt. Chapter Safari Club – AWLS Scholarship Sporting Clays Shoot Fundraiser
What a great way to spend the day! Registration opens at 8am and the first shooters are out on the course at 8:30am. A continental breakfast helps you get the day started. This is a 100 bird course. Please supply your own ammunition. It is available at CPSC for a fee. There is a $5 Lewis available.

Once you finish the course, join us for a delicious BBQ lunch (included in your registration) and meet the students who will be traveling to Jackson, Wyoming this year. These are youth you will be proud are representing Pennsylvania! The student who registers the most shooters for this event will win a $100 Cabela's gift card! Be sure to mention a student's name when you check-in!

There is a raffle with great prizes so bring plenty of $10 bills. From Garmins to Oakley polarized sunglasses, cases for rifles, shotguns or bows there will be plenty of great prizes to put your tickets in for! One ticket, one prize vote – put your contact info on the ticket stub and place it in the bucket that represents the prize you want to win. Winning tickets will be drawn at 2pm on June 22nd. You don't have to be present to win.
Why we do the fundraiser
Blue Mountain Chapter Safari Club has been providing scholarships for students and teachers to attend the American Wilderness Leadership School in Jackson, Wyoming since 2005. With the funds from this event, BMC sponsors the $900 tuition cost for participants. Airfare is not included. Transportation from the Jackson Airport to the school is provided.
The week-long program provides participants field activity including outdoor education lesson plans, plant identification, map and compass use, firearm safety, fly tying, survival training, and archery. Students also go on an overnight backpacking trip and a whitewater rafting trip on the Snake River. They also meet with experts trained in wildlife management and conservation. AWLS programs are also available for graduate credit through Colorado State University.
OUR SPONSORS
We could not do this without the help of very generous donors! If you are looking to sponsor this shoot please contact Celeste Barnes. (Contact info at top of page)
Raffle tickets
Tickets are $10 each or 5 tickets for $40. Use your tickets for the prize you want most! Drawings will be held for each individual item at 2pm on June 22nd. Winner does not need to be present. Write your contact info on ticket for: